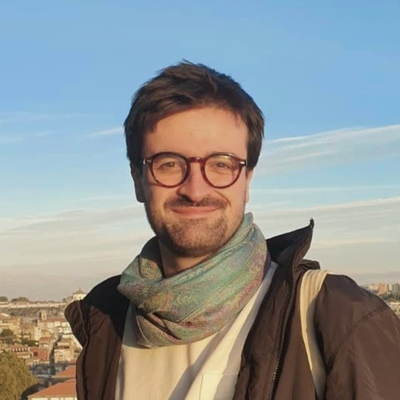 Italo Alves
News
APRIL 2022 — Political Theory Conference
I'm currently involved in the organization of the 2022 Graduate Conference in Political Theory.
The conference will take place on April 15–16, 2022.
It's co-organized by the Philosophy department at Loyola University Chicago and the Politics and Philosophy departments at the New School for Social Research.
SUMMER 2022 — Centre Marc Bloch
I will be working as a Visiting Ph.D. Student at the Centre Marc Bloch this summer (May–August 2022) under a DAAD (Deutscher Akademischer Austauschdienst) fellowship.
The Centre is a Franco-German research institution dedicated to the humanities and social sciences and hosted at Humboldt-Universität zu Berlin.
While at the center, I will be working on my dissertation research under Dr. Katia Genel's supervision.
MAY 2022 — 14th Critical Theory Conference in Rome
I will be presenting the paper "Performance and Critical Theory: Recasting the Habermas–Goffman Debate" at the 14th Critical Theory Conference in Rome.
The conference will take place on May 16–18, 2022, at the John Felice Rome Center of Loyola University Chicago, in Rome, Italy. Program here.
JUNE 2022 — Conference in Zürich
I will present the paper "On Mass Dandyism: Disputing the Means of Aesthetic Self-Expression" at the conference (In)visibility: The Aesthetic Dimension of Political Participation [link].
The event is organized by the Philosophy Department at the University of Zürich and will take place on June 30–July 2.
---
About me
My name is Italo Alves, and I am a Ph.D. student and Teaching Assistant in the Philosophy Department at Loyola University Chicago.
Academically, my areas of interest are Social and Political Theory and Aesthetics, especially where both intersect. My areas of specialization are Contemporary Critical Theory and Performance Studies. I am currently working on the normative role of non-discursive aspects of social practices, attempting to assess how they might inform an aesthetically sensitive model of immanent social critique. I have written on Hegel, Marx, and Contemporary Critical Theory (for details, see [CV]).
I am a member of the Society for Phenomenology and Existential Philosophy (SPEP), the Radical Philosophy Association, and the Brazilian Graduate Philosophy Association (ANPOF). I have held visiting research and study positions at Concordia University of Edmonton, Carleton University, Université de Montréal, Goethe-Universität Frankfurt, and the Centre Marc Bloch in Berlin. I hold a Bachelor's degree in Social and Legal Studies and a Master's in Philosophy from the Catholic University in Porto Alegre (PUCRS), Brazil.
I studied Art History for about two years. Besides Brazil, I have also lived in Canada, Germany, and the US. I have a Warburgian interest in the relations between high and popular culture in everyday life, and I have written a few articles on this. I am the co-editor of Revista Porto Alegre, an online cultural review that publishes book reviews, interviews, and articles on arts and humanities. I like to swim.
E-mail: ialves[at]luc.edu