News
SPLW Workshop
I will present the paper Elegance as Protest: The Politics of Dandyism at the Social-Legal-Political Work-in-Progress workshop at Loyola University Chicago on March 17, 2023.
Political Concepts
I am also presenting an entry on Dandyism at the Political Concepts Graduate Conference at the New School for Social Research in NYC on March 23-24, 2023. Full program here.
About Me
My name is Italo Alves, and I am a Ph.D. student and Teaching Assistant in the Philosophy Department at Loyola University Chicago.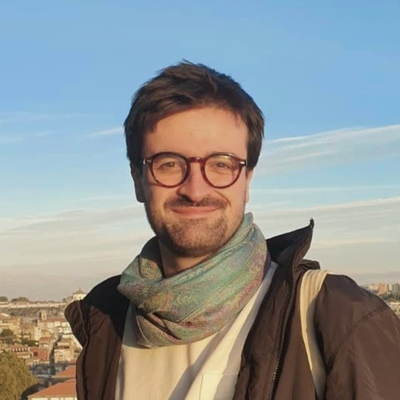 Academically, my areas of interest are Social and Political Theory and Aesthetics, especially where both intersect. My areas of specialization are Contemporary Critical Theory and Performance Studies. I am currently working on the normative role of non-discursive aspects of social practices, attempting to assess how they might inform an aesthetically sensitive model of immanent social critique. I have written on Hegel, Marx, and Contemporary Critical Theory (for details, see [CV]).
I am a member of the Society for Phenomenology and Existential Philosophy (SPEP), the Radical Philosophy Association, and the Brazilian Graduate Philosophy Association (ANPOF). I have held visiting research and study positions at Concordia University of Edmonton, Carleton University, Université de Montréal, Goethe-Universität Frankfurt, and the Centre Marc Bloch in Berlin. I hold a Bachelor's degree in Social and Legal Studies and a Master's in Philosophy from the Catholic University in Porto Alegre (PUCRS), Brazil.
I studied Art History for about two years. Besides Brazil, I have also lived in Canada, Germany, and the US. I have a Warburgian interest in the relations between high and popular culture in everyday life, and I have written a few articles on this. I am the co-editor of Revista Porto Alegre, an online cultural review that publishes book reviews, interviews, and articles on arts and humanities. I like to swim.
Contact
Email: ialves[at]luc.edu.
Mailing address:
Italo Alves
Department of Philosophy
Crown Center, 3rd Floor
1032 W Sheridan Road
Chicago, IL 60660
United States