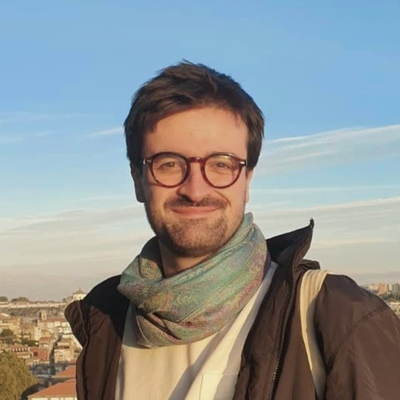 Italo Alves
My name is Italo Alves and I am a PhD student in the Philosophy Department of Loyola University Chicago.
Academically, my areas of interest are Social and Political Theory and Aesthetics, especially where both intersect. My areas of specialization are Contemporary Critical Theory and Performance Studies. I am currently working on the normative role of non-discursive aspects of social practices, attempting to assess how they might inform an aesthetically sensitive model of immanent social critique. I have written on Hegel, Marx and Contemporary Critical Theory (for details, see [CV]). I am a member of the Society for Phenomenology and Existential Philosophy (SPEP), the Radical Philosophy Association, and the Brazilian Graduate Philosophy Association (ANPOF). I have held visiting research and study positions at Concordia University of Edmonton, Carleton University, Université de Montréal, and Goethe-Universität Frankfurt. I hold a Bachelor's degree in Social and Legal Studies and a Master's in Philosophy from the Catholic University in Porto Alegre (PUCRS), Brazil.
I was born in Três Coroas, Brazil, a small town home to one of the largest Vajrayana Buddhist temples in the Americas. I was a boy scout for about 12 years, where I learned 3 knots and how to make a bonfire. I left without a single merit badge, as the group I went to had an extremely low-competition environment and we all thought badges were kind of pointless. I wanted to become a judge so I went to Law school at the age of 17 (Law is an undergraduate program in Brazil). Quickly I realized my interest in Law was rather theoretical—and at points aesthetic—which made me want to get closer to philosophy, social sciences and the arts. I studied Art History for about two years. Besides Brazil, I have also lived in Canada, Germany, and the US. I have a Warburgian interest in the relations between high and popular culture in everyday life and I have written a few articles on this. I am the Co-editor of Revista Porto Alegre, an online cultural review that publishes book reviews, interviews, and articles on arts and humanities. I like to swim.
E-mail: ialves[at]luc.edu